Sleeping with a recently gotten tattoo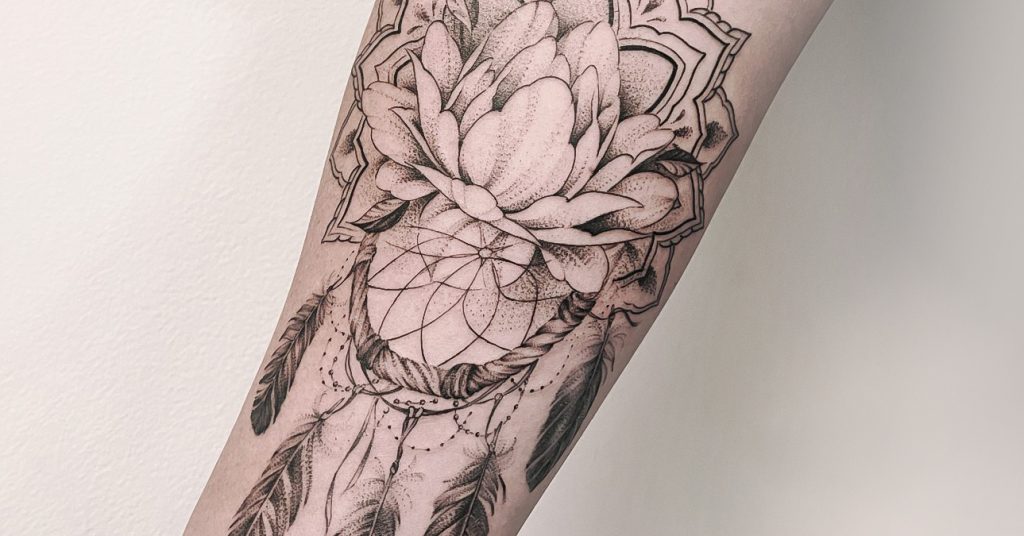 A recently gotten tattoo should not prevent you from resting properly while you sleep. Sleeping hours will still be just as important, but it's also true that you won't be able to sleep in just any way or posture. To find out how to sleep with a freshly done tattoo, we recommend you follow these 6 tips.
Do not share the bed or at least do not sleep cuddled up to your partner.
In the first few nights, it is highly recommended to separate to reduce the chances of infection. This ensures a good rest for all parties, especially if your partner is very restless during sleep. This way you avoid friction or contact that could affect the tattoo. The same applies to a pet, since any kind of open wound caused by an unintentional scratch or blow can cause an infection.
Make sure that the fabric does not stick to the tattoo.
One of the main problems that can arise when sleeping with a freshly done tattoo is that the ink sticks to the fabric of the bed. Avoid ripping it off dry, as this is painful and messy and can also ruin the tattoo. Try to wet the fabric with plenty of water so that it removes itself without the need to tear off the skin. Finally, don't forget to change the cloth for a clean one the following night.
Take care of the positions to sleep with a freshly done tattoo
There are different ideal positions depending on the area of the tattoo:
If the tattoo is on the front of the body (arms, forearms, torso, hands), sleep on your back using a pillow with the ideal height for the back, neck and your head.
For back or horizontal tattoos, sleep on your stomach or side, supported by pillows on your front and back depending on the tattooed area.
Wearing old clothes to sleep
Sometimes, it is unavoidable that a freshly made tattoo rubs against your clothes. Therefore, we recommend that you avoid wearing light-colored clothing and bedding, especially if they have a special value for you. Otherwise, any small ink stains that may occur will be impossible to remove. Therefore, opt for dark old clothes, as well as old towels and sheets for sleeping. After the tattoo healing period is over, wash them and save them for the next time you get a tattoo.
Use clean bed sheets
If you decide to sleep with a fresh tattoo uncovered, it is highly recommended to wash and change the sheets or towel every day. This way, you will be able to prevent any kind of bacteria from getting in contact with the wound and, therefore, prevent the tattoo from getting infected.
Whether or not to leave the protective paper on the first night
It is important that you clarify with your tattoo artist what to do with the cling film or healing patch with which you will leave the tattoo parlor. Ask him if you should sleep with the area covered or not, that is, if you should remove it or leave it on during the first night. He will be the expert and the one who will know best what to do and who will know the most innovative materials for tattoo healing, so follow all his advice.